bdb architects was founded in April 2012 by Betül Değirmenci Breitenfeldt in order to turn her experience to practice about architectural project design, interior layout, project development and restoration of historical buildings.
bdb architects service areas include specific application areas such as individual, institutional projects, urban design and rehabilitation, restoration and renovation projects, applications such as housing, tourism, cultural, commercial, and multi-purpose urban complexes.
bdb architects, also diversifies the work of that experience in a variety of design collaborations as Jörg Breitenfeldt | Büro für Restaurierung (Office for Conservation-Restoration).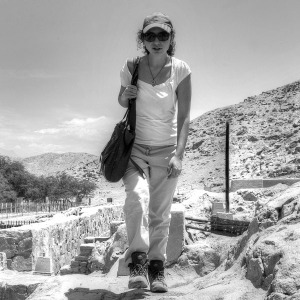 Betül Değirmenci Breitenfeldt was born in Bursa, following her architectural education in Faculty of Architecture at Yildiz Technical University and Istanbul Technical University, she got the second bachelor and master degree from the Faculty of Architecture at Politecnico di Milano, Italy. She is specialized in both; Architectural Restoration and Architectural Design.
Since 2003 she continued her Works, in Turkey, Germany and abroad, in the fields of several architectural offices and in universities about architectural design and development, construction coordination, culture and heritage and architectural restoration. Between 2007-2012 she attended to the Architectural Design V Studio in Yeditepe University in Istanbul as an invited Jury member.
Currently she is working as Managing Director of bdb architects in Istanbul and Berlin. She is a member of the TMMOB Chamber of Architects, Istanbul Metropolitan Branch and Berlin Chamber of Architects (Architektenkammer Berlin).